Here you can find out the work that i have done with sock bunnies.
Chineses Arts Centre Whisper Residency (2006)
Here are more photos of the Chinese Arts Centre's residency studio. It definitely was an experience to live in the gallery space and just to wake up straight into the space. It was an intensive process but really focused my mind and i'm very happy i did it.
plAAy Exhibition (2008)
I was asked to create some new bunnies for the plAAy – Contemporary Asian Artists exhibition in Blackburn 2008. I create 10 new bunnies. Unlike the Chinese Arts Centre residency i wasn't inviting people to adopt the bunnies at the exhibition. Instead I gave the bunnies to the new people I was starting met in the adoption communities. I like the idea of a sock bunny finding a home with adoptees.
Pieces of Me book (2009)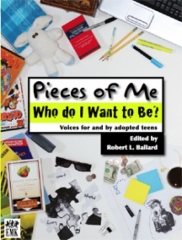 This was my first book publication of my work. I submitted 2 works for this adoption book Pieces of Me: Who do I Want to Be? which was part of a collection of stories, poems, art, music, quotes, activities, provocative questions, and more. One of the works was sock bunnies. If you look closely You can see the sock bunny created by founder and publisher of EMK press =)
Adopted the Comic (2009)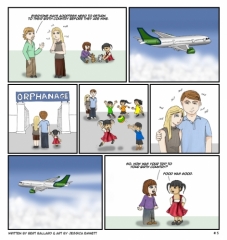 As a twist of fate, I now work with Bert Ballard, the editor of "Pieces of Me", on Adopted the Comic. The comic is my resent work. While it is more direct than some of my other works i have been really enjoying doing it.

In this comic i put a cheeky sock bunny in the first panel =).